2017 Dream It Be It Conference to be held on October 7.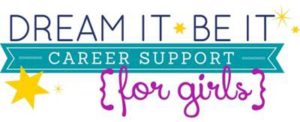 Dream It, Be It: Career Support for Girls is a  global program for girls that will help girls grow up to be strong, successful, happy adults. Dream It, Be It targets girls in secondary school who face obstacles to their future success. It provides girls with access to professional role models, career education and the resources to live their dreams.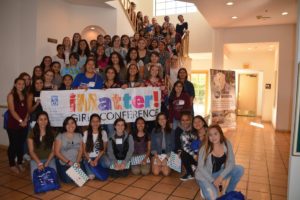 This international SIA program (Soroptimist International of the Americas) provides career support and mentoring, targeting girls in secondary school who face obstacles in their future success.
More information about SIA's Dream It Be It: Career Support for Girls can be found at: www.soroptimist.org/our-programs/career-guidance-girls.html
On October 8, 2016, SI Simi Valley's iMatter Conference was co-sponsored by the Soroptimist clubs from Simi Valley, Ventura and The Conejo. Over 80 girls from around the County attended, including 20 girls from Fillmore.
This was Simi Valley's second year hosting the conference and is part of their "Dream It Be It" Program.  The event included workshops on:
rising above obstacles
keeping yourself safe (cyber and beyond)
setting achievable goals
balancing your stress through art
Through discussion and activities, the girls learned more about the issues, about their own thoughts and feelings, and about each other's experiences. "The Empowerment Project" a film about Ordinary Women doing Extraordinary Things was sponsored by SI Ventura and shown during the lunch hour.
Each attendee was presented with a "swag" gift bag provided by SI of The Conejo.
Registration was handled by SI of The Conejo members Leslie Escoto, Marcy Shewmon & Cindy Brand.
Thanks to Soroptimist International of Simi Valley for organizing this, and to all the girls who made the day so successful!